Message
Greeting message from president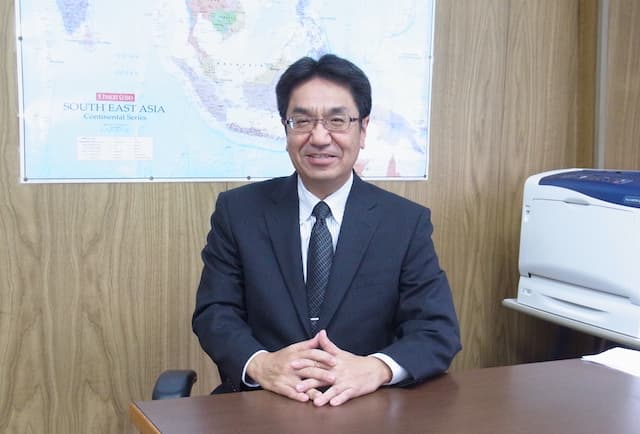 Toshiaki Nakamura
President,
OHJI RUBBER & CHEMICALS CO., LTD.
Challenge & Creation
We have been manufacturing industrial rubber and plastic products, such as linings, hoses, extrusions and moldings since our establishment in 1957.

We have been concentrating on Research, Development and Innovation of rubber technology in accordance with our company's motto "Challenge & Creation". At the beginning, our products were delivered to chemical plants at the western parts of the Inland Sea in Japan, and then our market has been spreaded out across the whole country.

Recently we have etablished the production site in China and Thailand to meet global supply and distribution to ASEAN countries, Middle East, USA and Europe.
WORLDWIDE OHJI
It is our company's objective to better support customers by our accumulated knowhow and advanced technology. We also shall approach to saving, utilization of resource, and develop better ecological & environment products.

We, OHJI RUBBER will continue to challenge aggressively toward the targets and develop the germ of creation.