About Rubber & Plastic Extrusion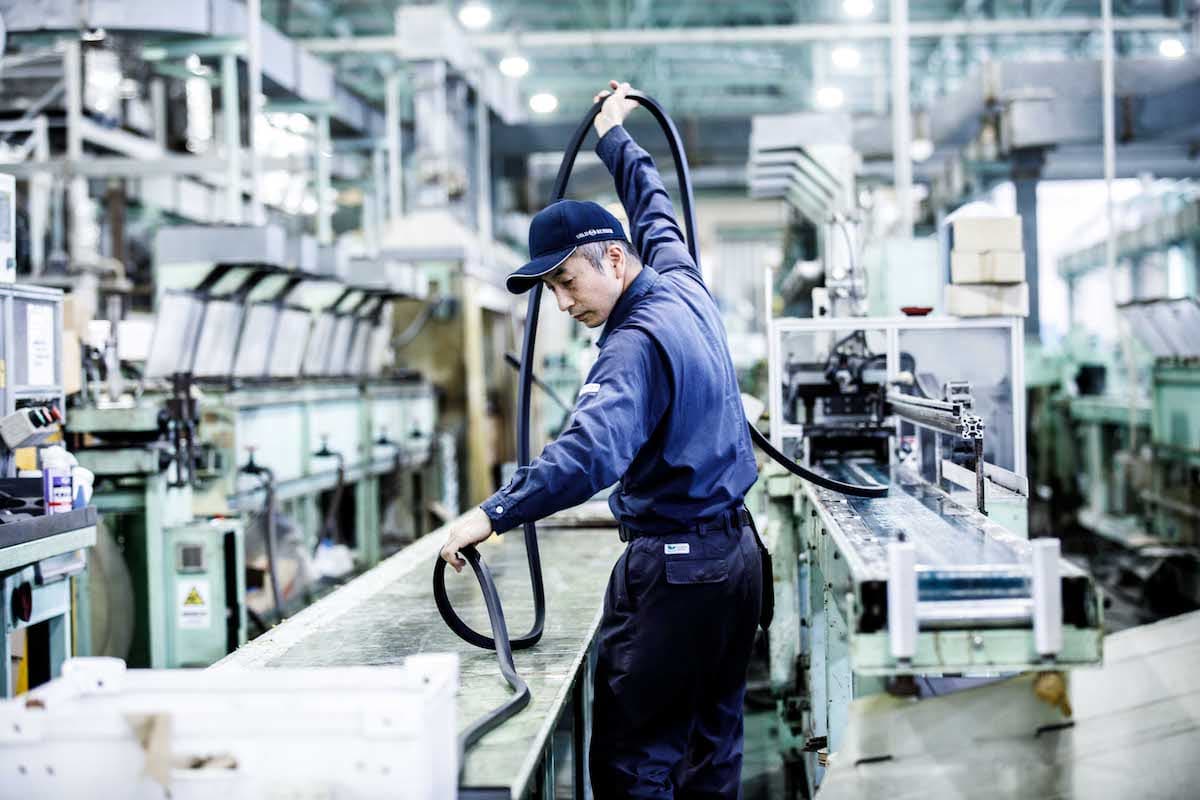 What's Extrusion?
Our extrusion products are used in wide range of industries such as civil engineering, construction, automobile and shipping.
Rubber extrusion products are manufactured through U.H.F. continuous vulcanizing process, and feature the stable quality and the good cost performance. Plastic extrusion products feature a dliverse lineup of products that have the concept "Valu Added Products for Eco-Friendly and Useful". We are able to design, evaluate the performance and produce to merchandising with creating the business partnership with customers.
Related Products
All Products
Rubber & Flake Lining

Rubber Hose

Rubber & Plastic Extrusion

Rubber Molding
Select from Fields