About Rubber Lining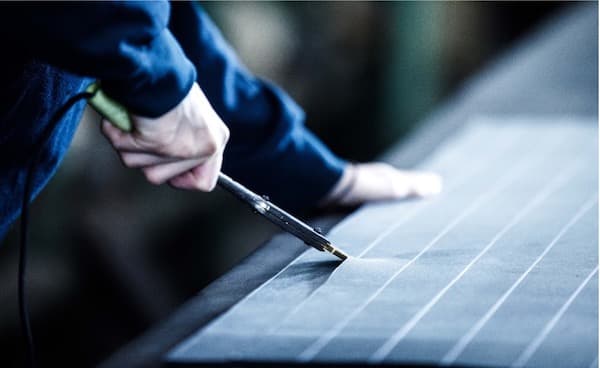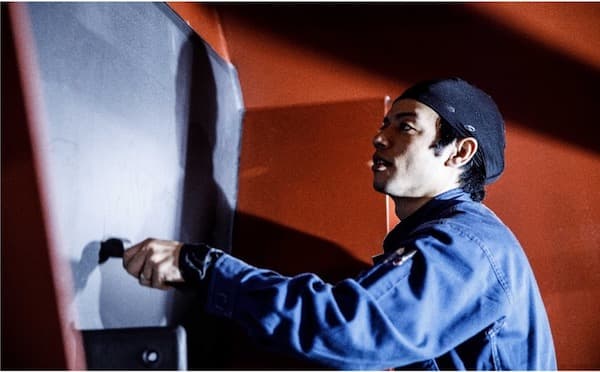 What's Rubber Lining?
Rubber Lining is an application method used to protect multiple types of systems by lining corrosion and abrasion-resistant rubber upon the surface or inside of pipes and tanks.

Lining is done by hand by our experienced staff for a durable finished product, so having application accuracy by qualified liners and crews are a must.

The equipments to be lined, working conditions and environment are different for each customer. Therefore, selecting the most suitable material is a crucial procedure that we provide to cater to their specifications.
Rubber & Flake Lining
Integrated Manufacturing System Extending from Compound Mixing
OJI features integrated manufacturing system from designing of mixture to mixing and kneading of rubber materials (All products besides rubber lining).

Our factory is fully equipped with the material supplying system such as roller head system, kneader and banbury mixer. With this system, we are able to provide various products which clear our severe standard.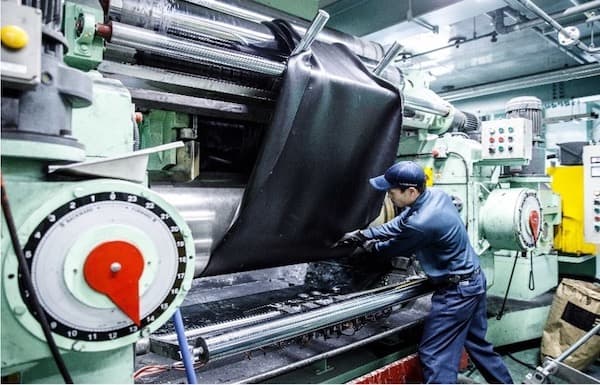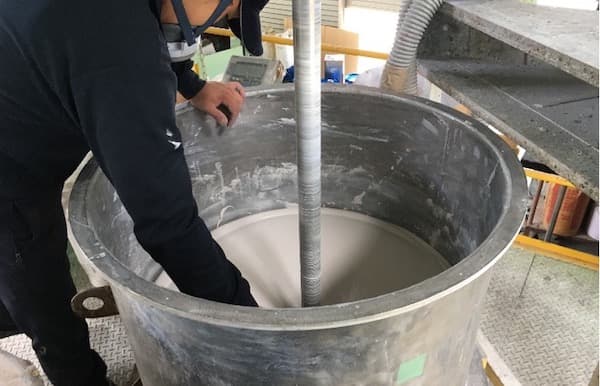 Compounding of flake lining materials
On-Site Application Support
We have cultivated know-how in on-site lining method and mixture technology of vulcanizing rubber, so please leave not only domestic on-site application but also overseas to us.

Extensive overseas network enables us to offer worldwide service.
Related companies: JINGJIANG OHJI RUBBER CO., LTD. in China (the province of Jiangsu), KURIYAMA-OHJI (THAILAND) LTD. in Thailand.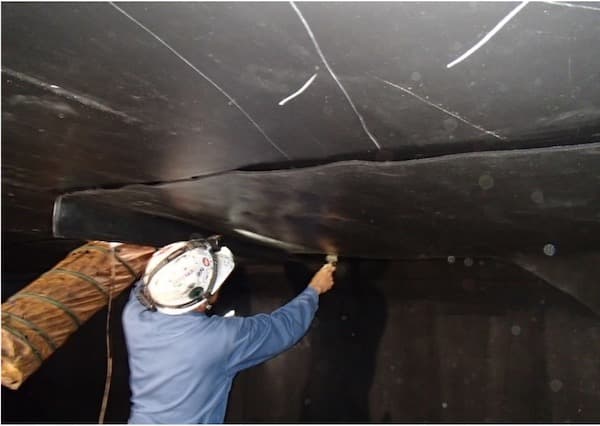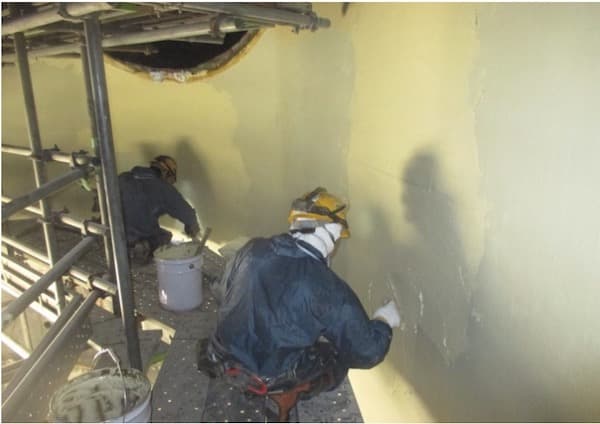 Full range of maintenance services
OHJI offer precise after service consulting to satisfy customers facilities maintenance based on our rich experience and technical back-data.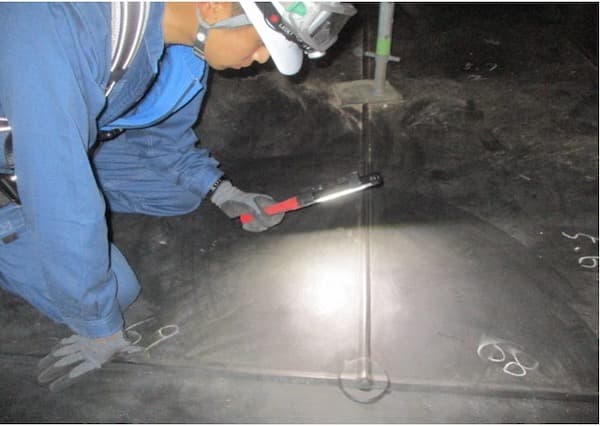 Rubber Lining Maintenance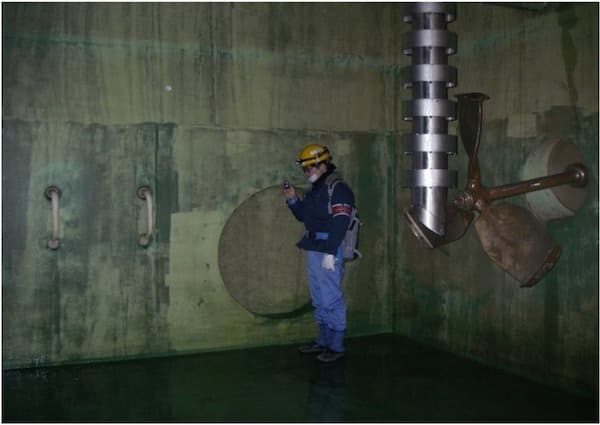 All Products
Rubber & Flake Lining

Rubber Hose

Rubber & Plastic Extrusion

Rubber Molding
Select from Fields