Rubber & Plastic Extrusion
Super High-Spo
Super High-Spo
Composite extrusion of rubber sponge and solid rubber skin
Characteristics
Durability
0.8m thickness of solid rubber covers external surface of rubber sponge.
Strong performance against repeated compression and external damage in comparison to simple sponge.
Flame Retardant
Materials of solid and sponge rubber conform to "Railway Rolling Stock Material Combustion Test".
Suitable for parts of construction, vessel and railway vehicle.
Manufacturable Size
Round Type: ø5 ~ ø30(mm)
Recutangular Type: 5 x 7 ~ 25 x 25(mm)
Irregular Type:Cross section0.7 ~ 10㎡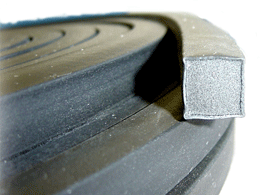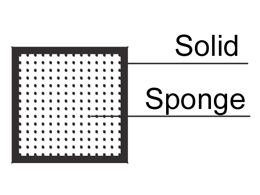 Example
Recutangular type, round type, hollow type
Various shapes are available.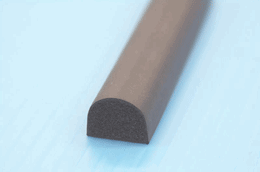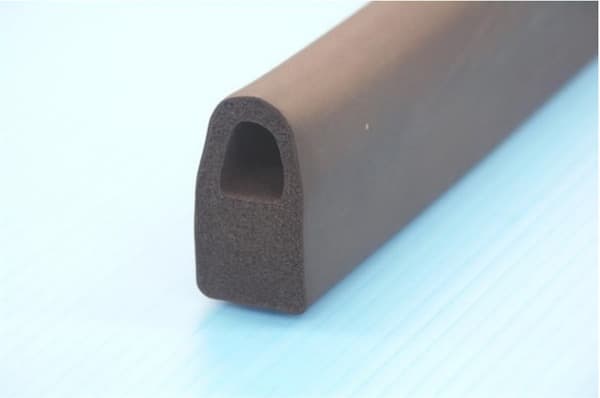 Physical Characteristics (Product Property)
Normal state properties
Test Piece: Thickness 15mm x Width 15mm
| | Unit | Standard Type | Soft Type |
| --- | --- | --- | --- |
| Tensile strength | MPa | 2.24 | 2.19 |
| Elongation at break | % | 340 | 390 |
| Compression Set (23℃ x 22hr) | % | 12 | 9 |
| Compression Set (70℃ x 22hr) | % | 54 | 51 |
Test Condition of Compression Set: 25% Compression
Physical Characteristics
(Material Property)
Normal state properties
Test Piece: Thickness 15mm x Width 15mm
Unit
Solid Part
Sponge Part
Standard Type
Soft Type
Hardness
-
63A
E32
E15
Tensile strength
MPa
11.5
2.1
0.7
Elongation at break
%
450
400
430
Materials of Solid and Sponge Rubber: Flame retardant CR
All Products
Rubber & Flake Lining

Rubber Hose

Rubber & Plastic Extrusion

Rubber Molding
Select from Fields