Rubber & Plastic Extrusion
Water Swelling Rubber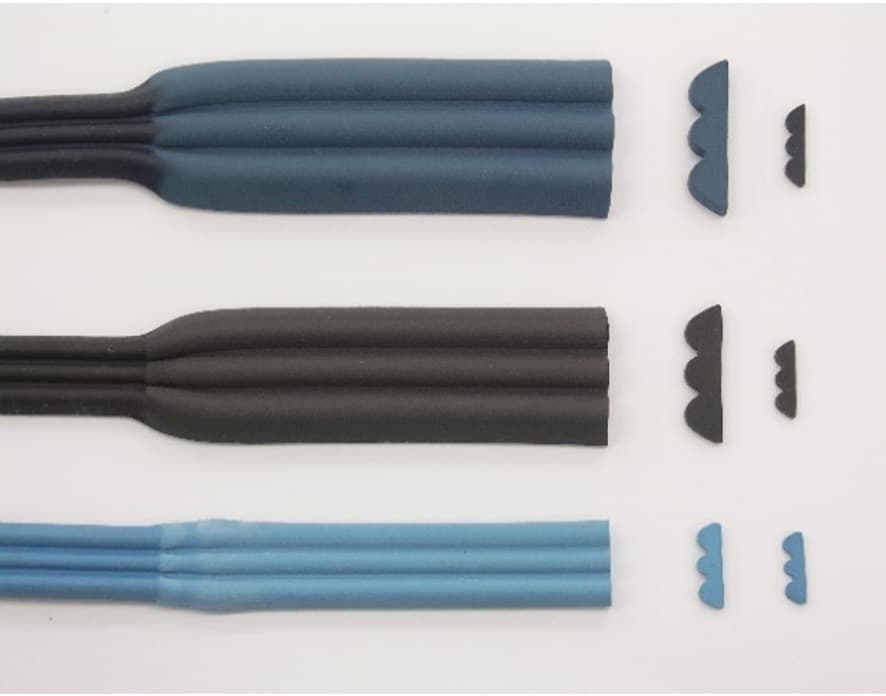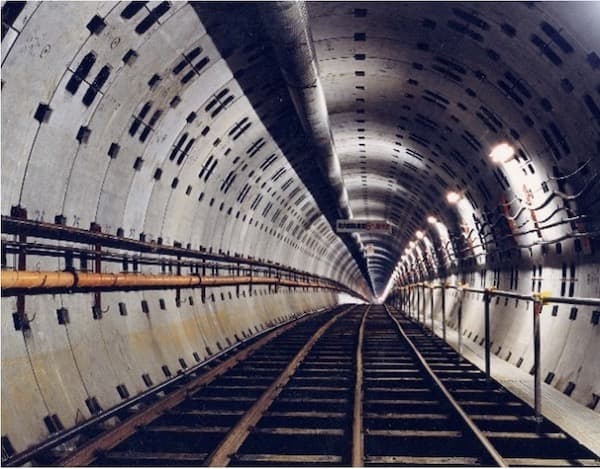 Water Swelling Rubber
OHJI hydrophilic rubber (water-swelling) sealer is one of the best water-stop product especially for large depth and high water pressure environments by excellent durability, weathering and heat resistance.
AQUAQUELL is highly regarded for the long term watertightness and durability, which have been delivered to not only in Japan but also a lot of overseas countries.
AQUAQUELL
AQUA HIGH-SPO
AQUA OJ CAULKING
AQUAQUELL SEALER
Hydrophilic water-stop absorbs water and expands to seal gaps to prevent water infiltration through concrete joints.
We do offer the best possible product that meets strict requirements.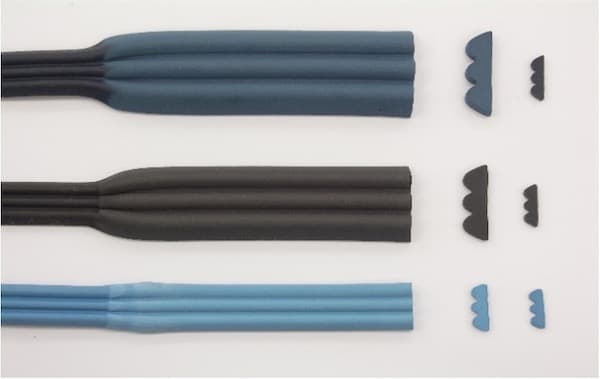 AQUAQUELL SEALER for segment joint
Expansion rate 8 times, 5 times, 3 times from the top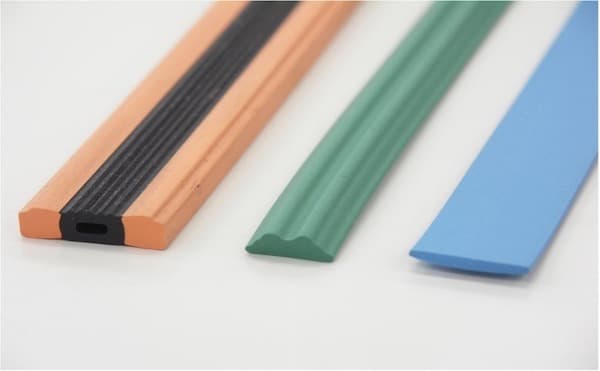 | | 3V | 5V | 8V |
| --- | --- | --- | --- |
| Hardness | A45±5 | A45±5 | A45±5 |
| Tensile strength | ≧5 | ≧5 | ≧5 |
| Elongation | ≧500 | ≧500 | ≧500 |
| Expansion rate in volume | ≧200 | ≧400 | ≧700 |
Expansion properties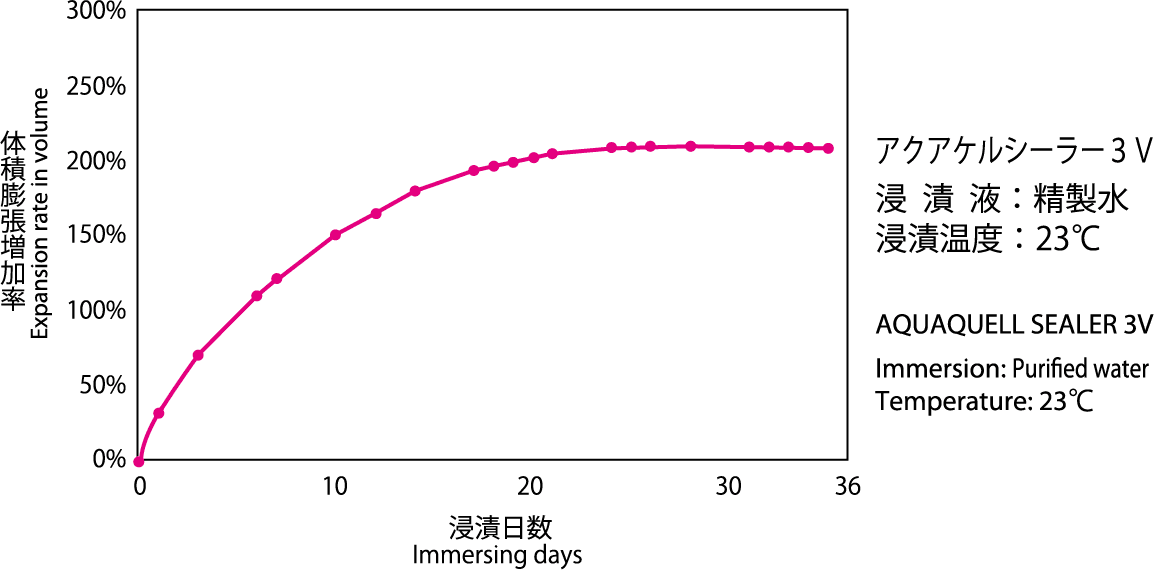 Shield Tunnel
Concrete construction
Secondary Concrete
Shield Tunnelling
The constructions of grater-depth underground tunnels are expected a perfect water-stop operation from construction joint. Our products blow show the long-term watertight action and excellent water-stop performance by completely sealing gaps and water-ways around the jpoint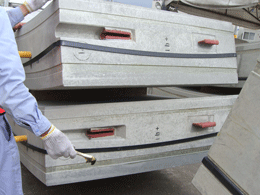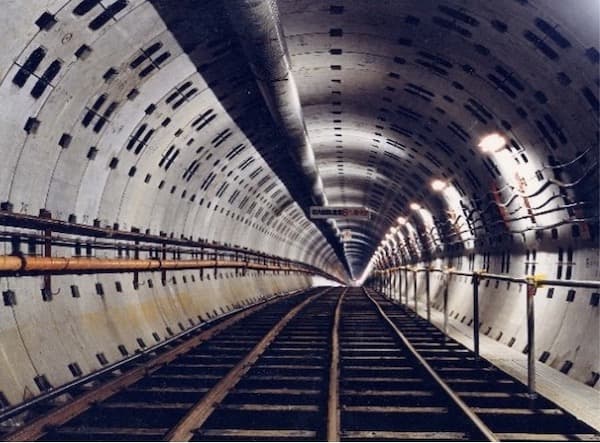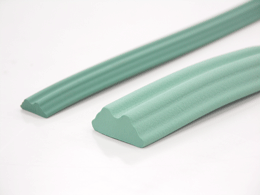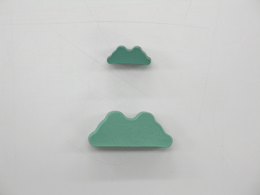 Concrete construction
In recent construction of huge building foundation and infrastructures, as the method of joining one concrete block to another has tended to be performed, a large amount of rainwater inflowing to joined parts doesn't assure the strength and durability of construction. With our advanced materials and products for concrete construction, it makes much easier to operate technical performance in concrete-construction field.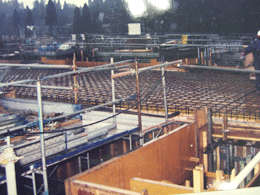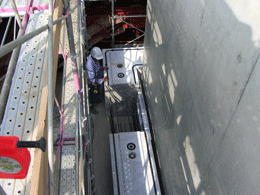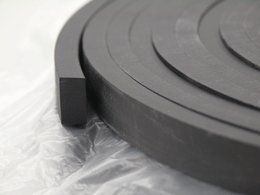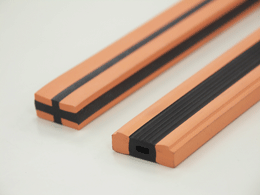 Secondary Concrete Products
in precast concrete installations applying hume pipe, box culvert, water tank and purification tank, the effective utilization of our water-stop materials is able to reduce the risk of leakage from every piece of framework.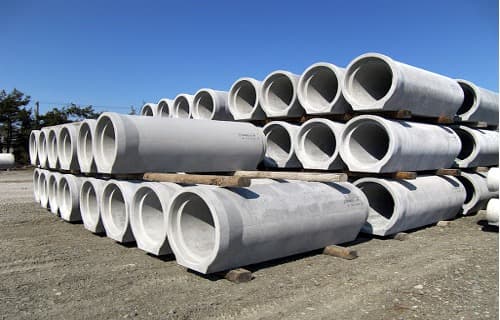 AQUA HIGH-SPO
AQUA HIGH-SPO is a new type of hydrophilic sponge rubber water-stop for joints of concrete structures.
It is also suitable for rolling stock and construction applications due to its high flame retardancy (UL94 HB equivalent).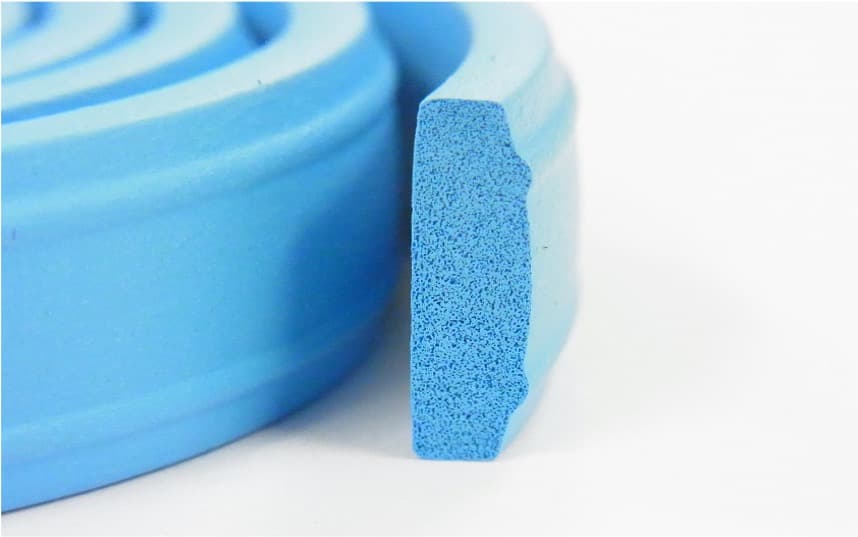 Application
Watertight joint sealing for pre-casting concrete products and concrete construction.
Characteristics
The optimum sealing performance can be maintained for a long period. The grade of non-flammability is equivalent to UL94HB.
Physical Properties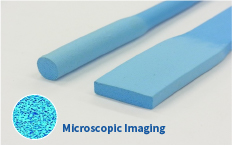 AQUA HIGH-SPO (Standard type)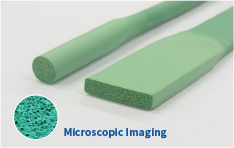 AQUA HIGH-SPO (Soft type)
Normal state properties
| | Standard Type | Soft Type |
| --- | --- | --- |
| Hardness | E42 | E23 |
| Elongation at break(MPa) | 1.30 | 0.97 |
| Elongation at break(%) | 360 | 510 |
| Specific gravity | 0.83 | 0.68 |
| Percentage change of volume(%) | 122 | 126 |
Physical property change with ageing
| | Standard Type | Soft Type |
| --- | --- | --- |
| Change in hardness | +7 | +6 |
| Percentage change of tensile strength(%) | +15 | +18 |
| Percentage change of elongation at break(%) | -23 | -18 |
※JIS K6251-3、JIS K6253-3、JIS K6257、JIS K6258に準拠
UL 94 flammability testing
UL 94 test is widely used for the determination of the flammability. HB flame rating indicates that the material will continue to burn but at a controlled rate.

AQUA OJ CAULKING
AQUA OJ CAULKING is a rubber caulking strip capable of omitting caulking work after tunnel segment assembly.
Low rebound resilience allows large compressive deformation, which leads to excellent long-term sealing performance.
Characteristics
Secondary lining can be omitted
AQUA OJ CAULKING is applied to grooves of the tunnel segments prior to installation of the segments, and caulking work is not required after tunnel assembly.
Physical Properties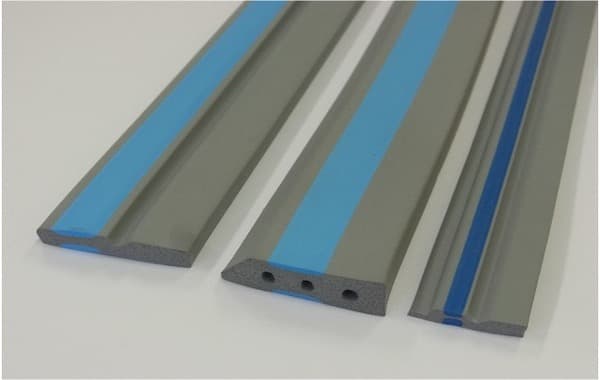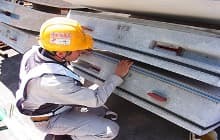 Application of AQUA OJ CAULKING
Water-swelling rubber (For RC segment)
| | Typical value | Specified value |
| --- | --- | --- |
| Hardness | A58 | A55±5 |
| Tensile strength (MPa) | 15.3 | 14≦ |
| Elongation at break(%) | 690 | 400 |
| Percentage change of volume(%) | 120 | 100≦ |
Water-swelling sponge rubber (For segment with pre-filed concrete)
| | Typical value | Specified value |
| --- | --- | --- |
| Hardness | E40 | E40±10 |
| Tensile strength (MPa) | 2.16 | 0.8≦ |
| Elongation at break(%) | 500 | 300≦ |
| Percentage change of volume(%) | 180 | 100≦ |
Non-water-swelling chloroprene sponge rubber
| | Typical value | Specified value |
| --- | --- | --- |
| Hardness | E35 | E40±10 |
| Tensile strength (MPa) | 2.20 | 0.8≦ |
| Elongation at break(%) | 670 | 300≦ |
※The testing are performed in accordance with the methods specified in JIS K 6251, JIS K 6253-3 standard.
Immersion in purified water at 23℃
For RC segment


Water-swelling rubber 

Non-water-swelling chloroprene sponge rubber
For segment with pre-filled concrete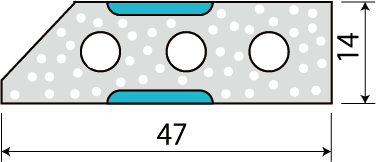 Water-swelling rubber 

Non-water-swelling chloroprene sponge rubber
All Products
Rubber & Flake Lining

Rubber Hose

Rubber & Plastic Extrusion

Rubber Molding
Select from Fields