Maintenance Service
Complete maintenance and reliable follow-up service system, that is only possible with lining authority.
We offer high-quality maintenance services to prevent serious accidents.
Maintenance
Trouble Examples
Sampling diagnostics
Full Range of Maintenance
We have received high evaluation for over 50 years records, and provides through services from consultings to maintenance as Engineering Company "OHJI".
We are capable of producing total maintenance services, such as predection of rubber liner and emergency repair.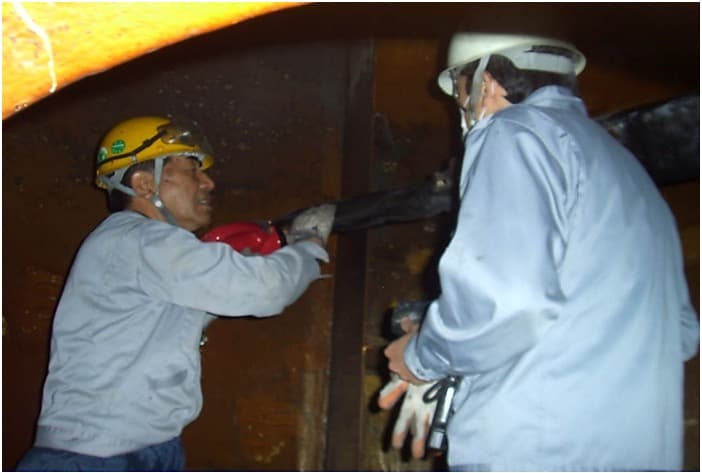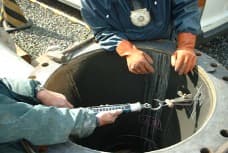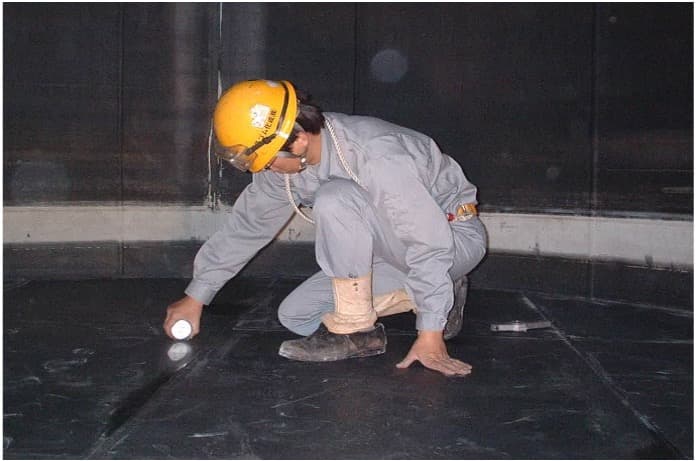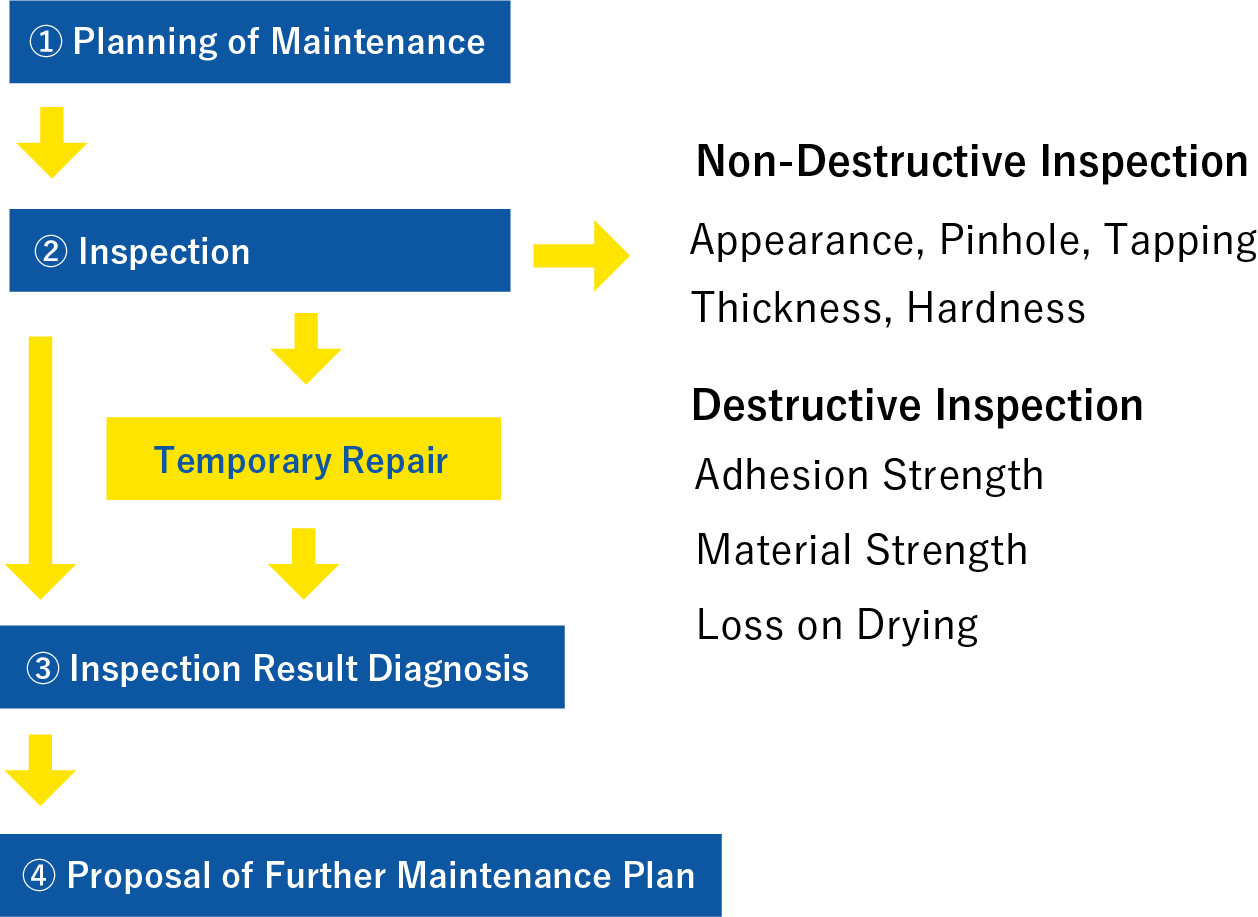 Consulting Flow Chart of Maintenance Services
Planning of Inspection
Investigation of past record and preparation of inspection planning sheet.
Inspection
Un-destruction inspection: appearance, pinhole, hammering, thickness and hardness on site
Destruction inspection: adhesion, strength, drying loss of material in our laboratory
Temporary Repair
Temporary repair of defective points.
Results of Inspection and Diagnosis.
We analyze results and prepare a inspection report.
This report enables grasping and comparing equipment's condition easily.
Suggestion about Maintenance Plan
We suggest maintenance plan for partial repair, full renewal and long-term application on request.
Trouble Examples
Leakage, Corrosion:Rubber liner is severely damaged by corrosion.Corrosion of substrate generate a leakage.
Blister:Vapor penetration through a rubber liner will decrease bond strength between a rubber lining and a substrate. It results in the formation of blisters.
Separation:When edge of rubber sheet overlaps is opened, penetration of service liquid can be facilitated.
Crack:Hard rubber lining and flake lining may occur cracks due to external impact or loss of flexibility by aging.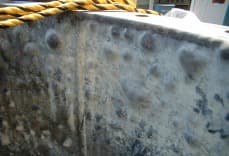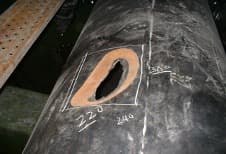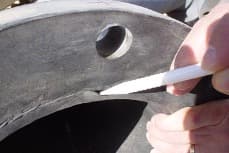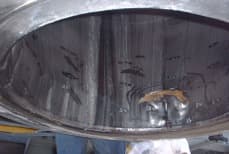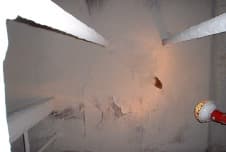 Sampling diagnostics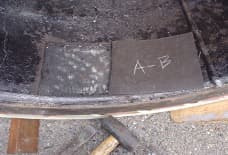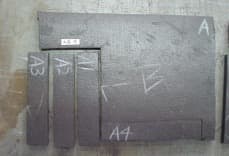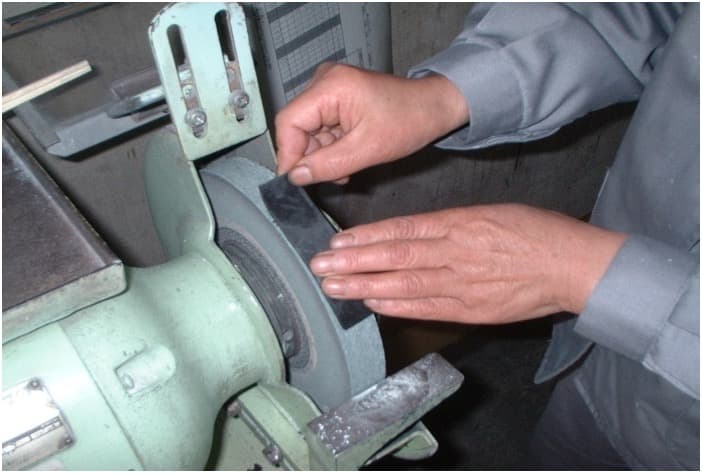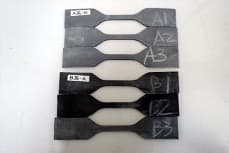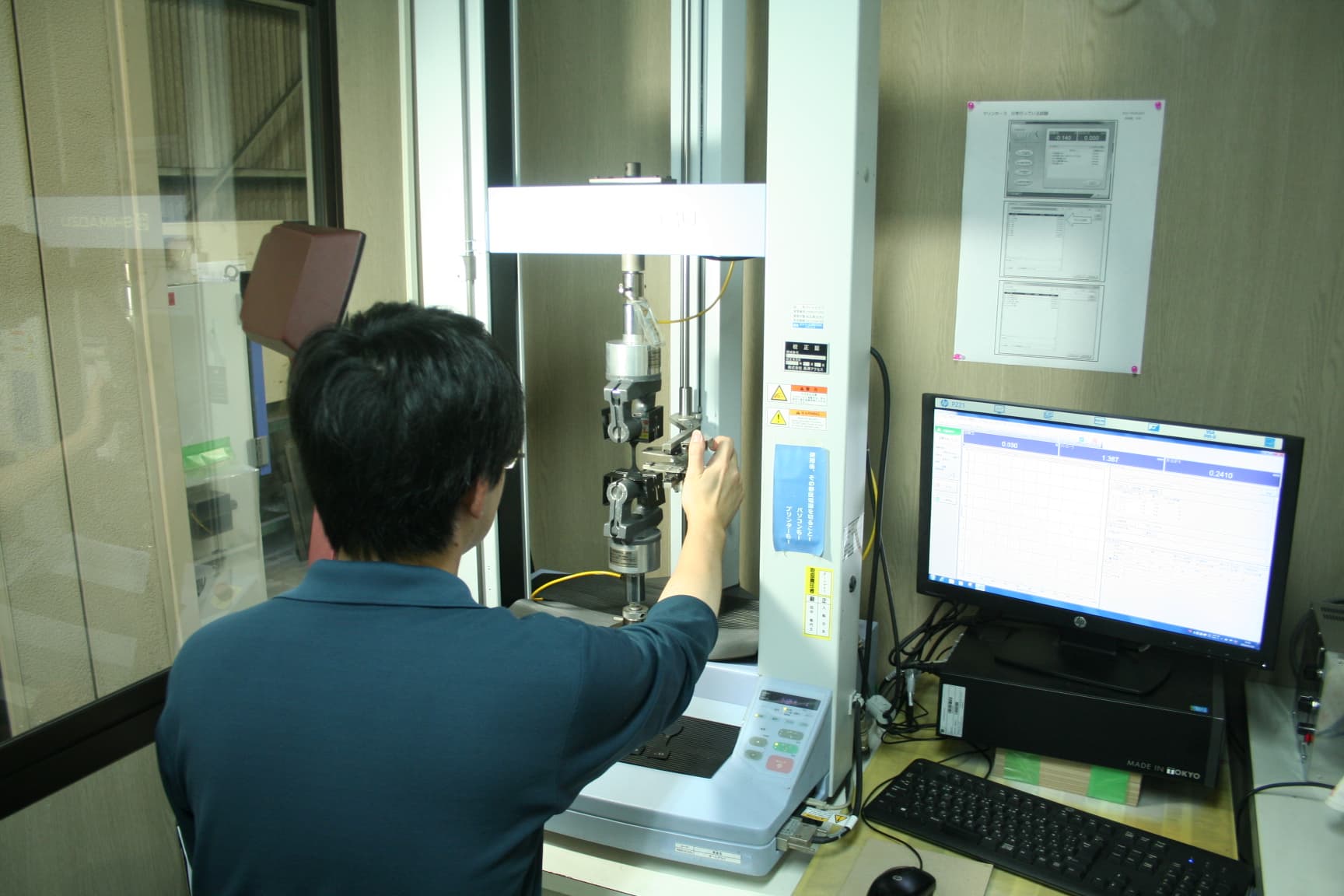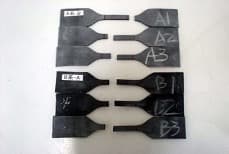 All Products
Rubber & Flake Lining

Rubber Hose

Rubber & Plastic Extrusion

Rubber Molding
Select from Fields